Piano From Scratch
Play Piano Chords Today is a course taken by complete beginners, advanced classical pianists and everything in between! If you have good classical piano skills, skip this section and jump into the first Unit of PPCT. If you are beginning piano as an adult, read on.
Starting piano as an adult is different that starting as a child. You want more information and ask more questions (that's a good thing).
Piano From Scratch was designed for complete beginners and adults returning to the piano that want to review the fundamentals. You'll find over 30 videos and 35 pages to download for a complete 'starting from scratch' foundation.
Start PFS and PPCT at the same time. PFS has fundamentals that you need to know and PPCT has the songs that you want to play!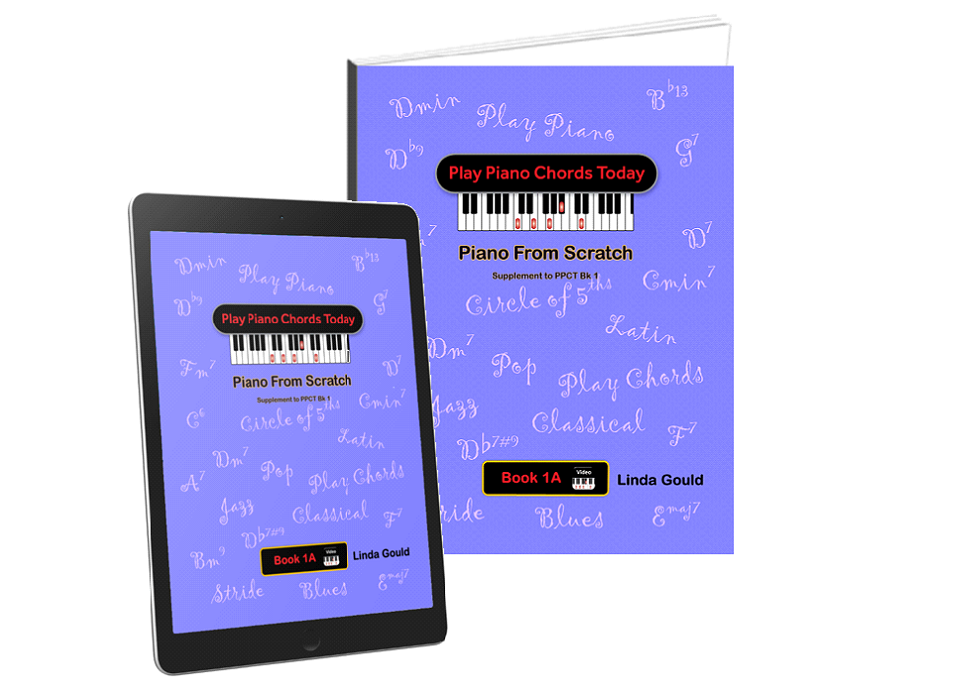 Access the Piano From Scratch course here...
Click on the house at the top of this page...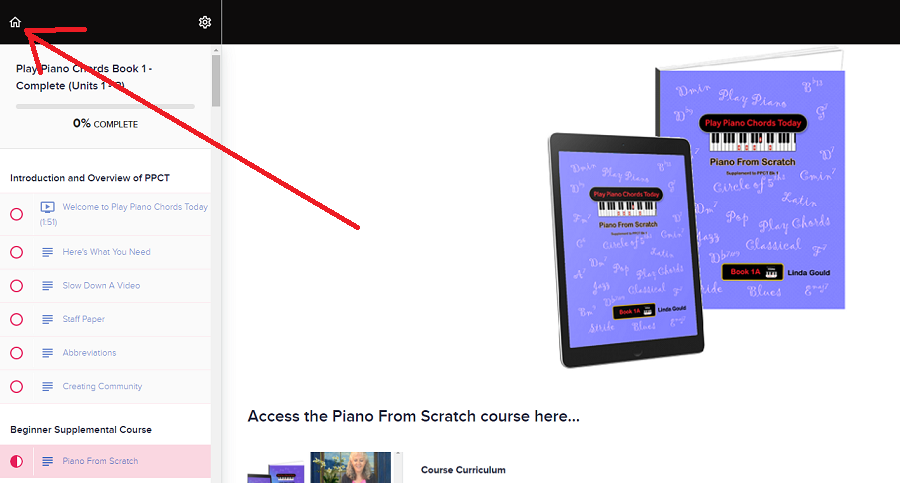 Then click here...

Complete and Continue