Why Piano Chords?
Like most piano teachers, I started teaching the way I was taught... classically.
I changed to teaching with piano chords over 25 years ago and my students are more musically rounded, achieve their musical goals, play with their friends and have way more FUN. 🎵
Linda Gould, pianist and educator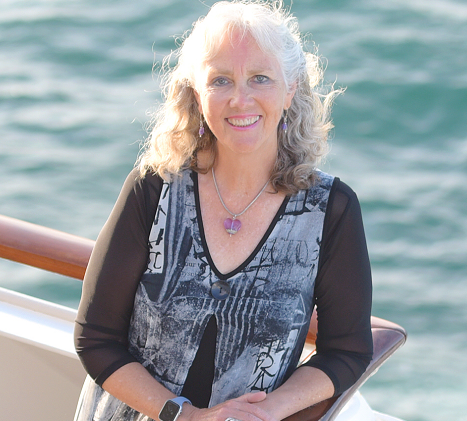 I am a pianist, composer, educator, mom and gramma who's passion for the last 3 decades is teaching adults to play piano with piano chords and lead sheets. I love creativity in music and helping students find their creative voice.
I wrote Play Piano Chords TODAY so any adult, young or not-so-young, could play songs in weeks not months. Sometimes even days!
The Play Piano Chords Today method was composed over the course of 10 years with the help of hundreds of adult students with wonderfully specific wants and desires. It has been a joyful journey!
What teachers and students say...
Linda Gould is an extraordinary musician and piano instructor. I am an adult student in my 70th decade, and a returning student to the piano having begun lessons when I was a teen. I leap-frogged into a new level of learning. She tied the "drills" to the piece seamlessly to create an easy way to learn the piece.
— Anita Fownes (student)​
I have had many students, already with familiar with the keyboard, who found that the Play Piano Chords Today course allowed an exploration of chords structure and voicing. They loved it!
Beginners are most successfully introduced to many musical concepts. They loved it too!
— Ann Schau (teacher ARCT)

Frequently Asked Questions
Can I get a refund if I'm unhappy with my purchase?
If you are unsatisfied with your bundle, reach out to us to see if your purchase is eligible for a refund.
As stated in Teachable's Terms of Use, Bundles that contain coaching and/or digital downloads ARE NOT covered by Teachable's 30-day student refund policy.
Bundle Contents
Showcase courses, digital downloads and coaching in your Bundle.
Check your inbox to confirm your subscription