Penta to 12 Major Scales
Scales have a bad rap. They can be boring to learn AND... they don't have to be :-)
Why spend the time learning scales? Because they are a powerful musical tool. When you have them mastered they are in your fingers whenever you have a creative idea. Right there, ready to go.
In this course, using Penta Scales, we will gently introduce you to all 12 major scales by concentrating on the SOUND and the FEEL... fingering comes later. Together, we'll turn an easy-to-find Penta scale into a beautiful sounding scale with all 7 scale notes. NO NOTE READING - just playing, and making beautiful sounds on your piano.
Are you ready?
Check out the Free Previews
Get an idea of the course by clicking on the PREVIEW buttons below.
It always helps to have a peek and see!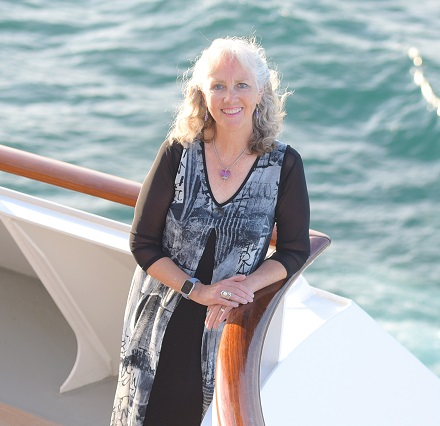 I am a mom, grandma, pianist, composer and educator who's passion for the last 4 decades is teaching adults to play piano with piano chords and lead sheets. I love creativity in music and helping students find their creative voice.
I love re-discovering the musical world with my grandkids (all 8 of them), eating ice cream, skiing and playing pickleball.
Linda Gould is the author of Play Piano Chords TODAY.
PPCT was written so any adult, young or not-so-young, could play songs in weeks not months. Sometimes even days!
Play Piano Chords TODAY was tested for over 10 years and tweaked with the help of hundreds of adult students with wonderfully specific wants and desires.
Won't you join Linda today?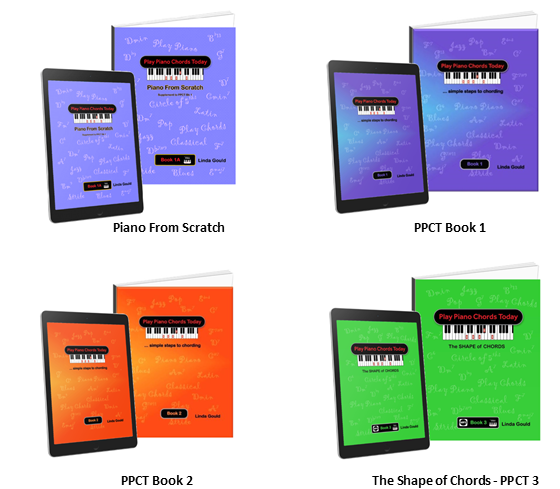 Example Featured Products
Showcase other available courses and coaching products you're selling with the Featured Products block to provide alternatives to visitors who may not be interested in this specific course.