About Play Piano Chords Today
Play Piano Chords Today gets teens and adults playing great tunes on their piano in a short amount of time. Why? Because we read only one note at a time with chord symbols on top.
Beginners are able to play piano right away.
More Experienced classical players experience freedom from a multitude of notes and gain confidence to play with creativity. Transitioning classical note readers to confident chord players is my specialty 🎹
Together we'll explore and play a variety of styles from Classical to Rock to Latin.
Play Piano Chords Today is suitable for ALL levels of piano players who wish to learn to play creatively with lead sheets.
Won't you join me today?

When I started to teach piano 40 years ago, I taught classical piano only. Twenty years ago, I added piano chords to my curriculum and never looked back.
My students are more musically rounded, achieve their goals, play ensembles with their friends and generally have more FUN!
Linda Gould, pianist and educator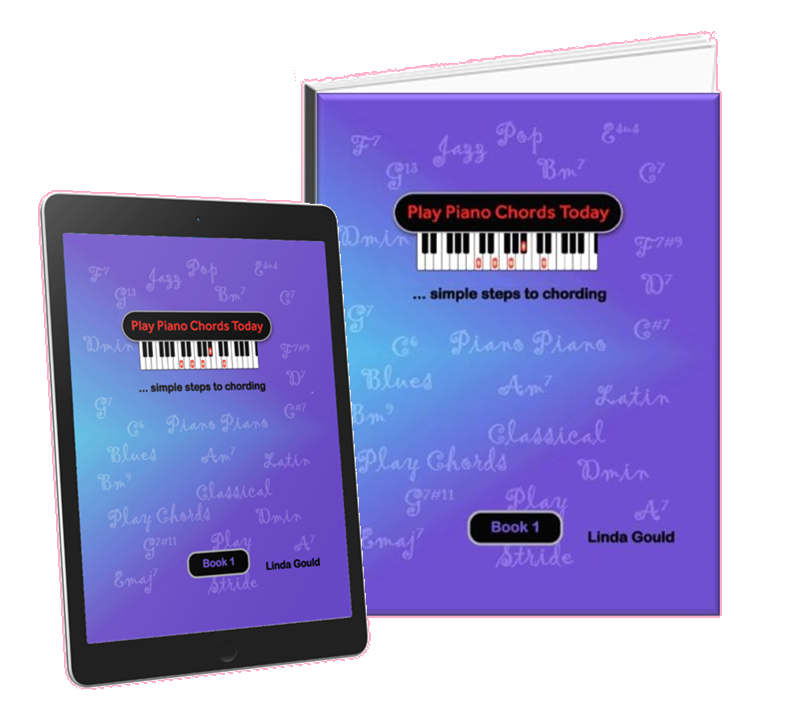 PPCT Unit 1 - 8 Complete Curriculum
Watch the free previews!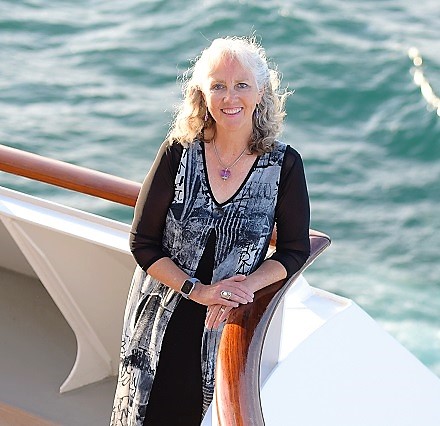 I am a mom, grandma, pianist, composer and educator who's passion for the last 4 decades is teaching adults to play piano with piano chords and lead sheets. I love creativity in music and helping students find their creative voice.
I wrote Play Piano Chords Today so any adult, young or not-so-young, could play songs in weeks not months. Sometimes even days!
Play Piano Chords Today was composed over 10 years with the help of hundreds of adult students with wonderfully specific wants and desires. Won't you join me... today?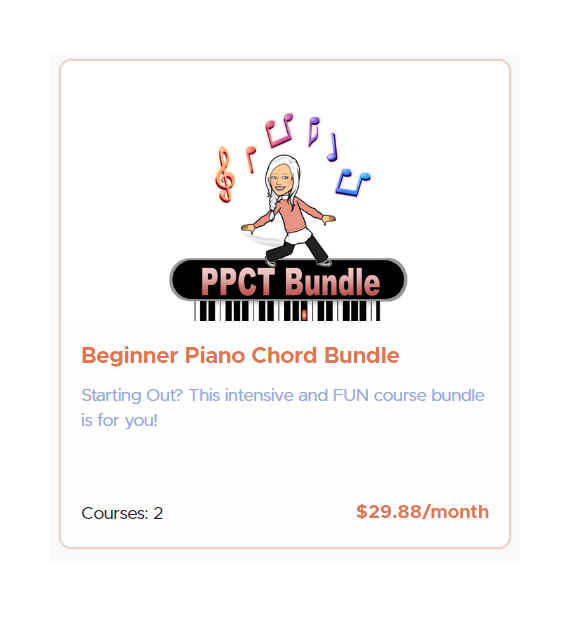 Starting Piano From Scratch?
Combine two of our most popular courses - Piano From Scratch (PFS) and Play Piano Chords Today (PPCT) with the Beginner Piano Bundle for the same price!
 Piano from Scratch is a supplement to PPCT. It fast-tracks you to reading notes with musical games
 Play Piano Chords Today gets you playing music you love
When you work on both courses at the same time, your learning experience is enhanced. You are immediately putting what you have learned to use.

Download a Lesson Plan to see how these courses combine. 
It's the perfect beginner combo!

Other Courses You Will Love
We're adding new courses all the time 🎵

Check your inbox to confirm your subscription